scratch-ish... i use a breadmaker to do the kneading because i'm lazy.
1.5 tsp breadmaker yeast, a bit more if you want more bubbles
1.5tsp salt
1tsp sugar
450gb high grade flour (home brand
)
1.5cups water
1tbsp olive oil (haven't tried using a flash one, i just use home brand again heh)
toss it in the breadmaker on dough setting, it takes a couple of hours and does a rest/knead/rest/need cycle, then i either leave it in the breadmaker to keep rising if im just doing 1 big loaf or divide it into greased bowls and cover with glad wrap. can be made in advance and kept in the fridge a couple of days (which kicks the flavour into overdrive thanks to the yeast) or divide up into small lots and make rolls. I'll stick up a pic once the rolls come out of the oven in an hour or so.
bake on 180-200ish for 20ish minutes or until GBD / the base sounds hollow when tapped. spritz with a water spray if you want a really dense top crust.
the great thing is that most people never get real good moist dense bread right out of the oven so this gets reviewed as the best bread ever all the time, even though the effort is minimal. did 3 loaves at xmas to go with a free range ham (confirmed happy life pig so that the vegetarians will eat it
), and it goes like you wouldn't believe.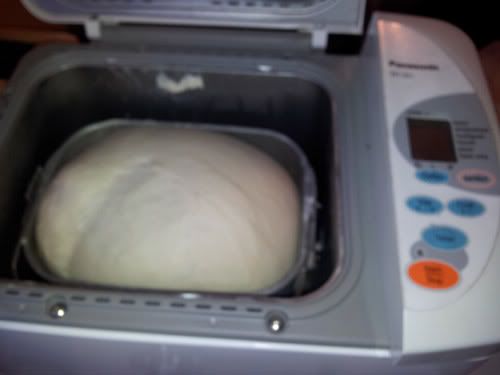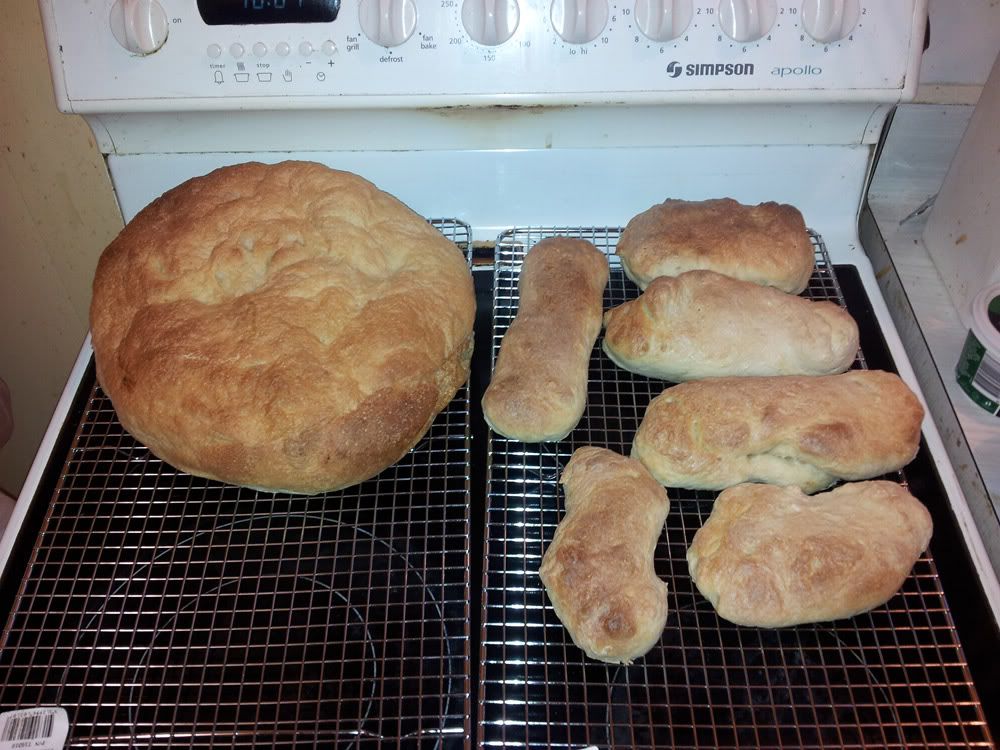 The big one is a dough that i started when i put the shoulder on, then forgot about it and found it muffin-topping out of the breadmaker bucket, i just dumped it on some over paper and cooked it up.
I've never actually cooked any bread in the machine, just use it for dough.