Korean branded monitors, uses the same
S-IPS LG 27" 2560x1440
resolution panel as Apple Cinema Display at less than 1/3 of the cost (
http://store.apple.com/nz/product/MC007X/A
) - $1650 nzd
New Samsung PLS variants are even better with improved black levels and viewing angles.
NZ Customs Tax 1) request the eBay or website seller to declare the monitor value as $100-150 USD and 2) have shipping cost declared separately!
e.g. $150 monitor value and $90 shipping cost = $240 USD = $300 NZD.
Combined item value + shipping under $400 NZD is not taxable! -
thanks 5loth
FAQs
Which brand should I buy?
- In short, if refresh rate doesn't matter go for whatever you like. The price difference comes down to external looks, stand features and extra video signal inputs.
Can I plug my Laptop into these monitors?
- Unless the monitor has a displayport or hdmi input you WILL need an Active mDP/DP to Dual-Link DVI adapter, these are around $100 nzd on ebay.
http://www.ebay.com/sch/i.html?_odkw...apter&_sacat=0
How big is 27"?
- Viewable area is 59.6 x 33.5 cm with a pixel pitch of .233mm
Do these monitors have defects?
- Like all LCDs, they can have dead/bright pixels, for peace of mind pay a little extra for "Pixel Perfect" monitors which can guarantee up to 1 dead pixel or none depending on the seller.
Are there any sellers I should avoid?
- Multiple GP members have reported "dreamseller" refuses to declare properly for monitors to pass customs freely and have poor support afterwards.
Can I mount these monitors?
- Yes they all have VESA ports, do a google search of your specific model to find out the size (75/100mm).
Colour Calibration
- To get the most out of your display, it is recommended to use a calibrated color profile posted in the respective monitor club thread on OCN -
http://www.overclock.net/f/44/monitors-and-displays
- To install an .icm profile. Start Menu -> type "color" -> Click on "Color Management". Select your display up the top and tick "Use my settings for this device". Then proceed to Add --> Browse and select the .icm profile you downloaded.
- Run through the various monitor tests at lagom to ensure the colour profile best suits your panel, starting with White Saturation, the white should not be tinted with any shades of colour
http://www.lagom.nl/lcd-test/white.php
Glossy? No Anti-glare?
- Glossy panels are "naked", meaning they do not have anti-glare coating nor tempered glass (unless specified), therefore produce better image clarity at the cost of mild reflections. Unlike the Apple Cinema Display, there is no tempered glass layer which results in very little glare. Overall, Glossy is the better than Matte in most environments as reflections are only noticeable on very dark colours.
The effect of Anti-glare coatings on pixel clarity, Glossy is represented by 27Q LED.
Comparison between a naked LG "27Q" glossy lcd and an Apple tempered glass display.
Overclocking? 120hz?
-
Overclocking guide
-
http://120hz.net/showthread.php?683-...ck-Start-Guide
- Every panel is capable of 120hz, the limiting factor is the internal circuit board which processes the video signal.
- Overlord sells 120hz capable IPS, shipping is expensive to NZ but the recommended choice for a 120hz 1440p display -
http://overlordcomputer.com/collecti...-x270oc-glossy
- New PLS panels (QNIX, X-Star) are 120hz capable but pixel brightness dims running at high refresh rates, can be alleviated by increasing gamma through graphics card options.
120 Hz (twice the amount of frames being drawn, results in smoother animations particularly noticeable in games)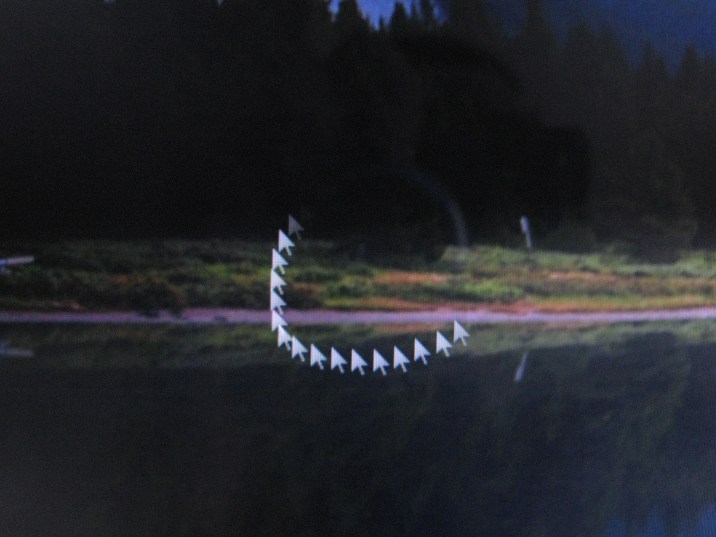 60 Hz: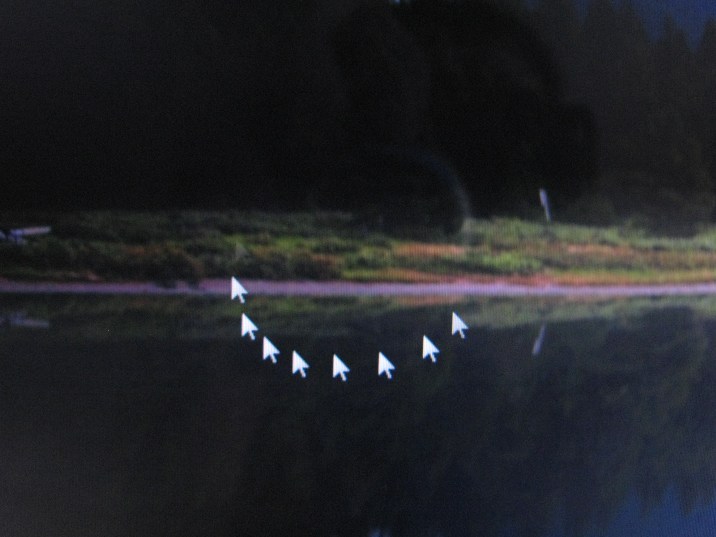 User Reviews
Yamakasi Catleap 2B IPS
Crossover 27Q IPS unboxing
QNIX QX2710 Matte (Anti-Glare) PLS